Here are the best apps to remove watermark from photos on android. Using the program for removing watermarks, you can easily and quickly remove watermarks, date or time, as well as other details of the image, without spoiling the original image
Remove & Add Watermark
Remove & Add Watermark is a good choice if you want to add/remove a watermark to images and videos using your Android phone.
Working with the application is quite simple. When you start the app you will be offered to select an image or video. Then, choose an option to remove or add the watermark.
To remove a watermark select its area (lasso or rectangle select) and the app remove it by interpolation of the surrounding pixels. It works good on alpha-blend watermarks, or you can crop the area outside of watermark (this works perfectly for media that has a logo at edges). After editing press Save button and view or share the results.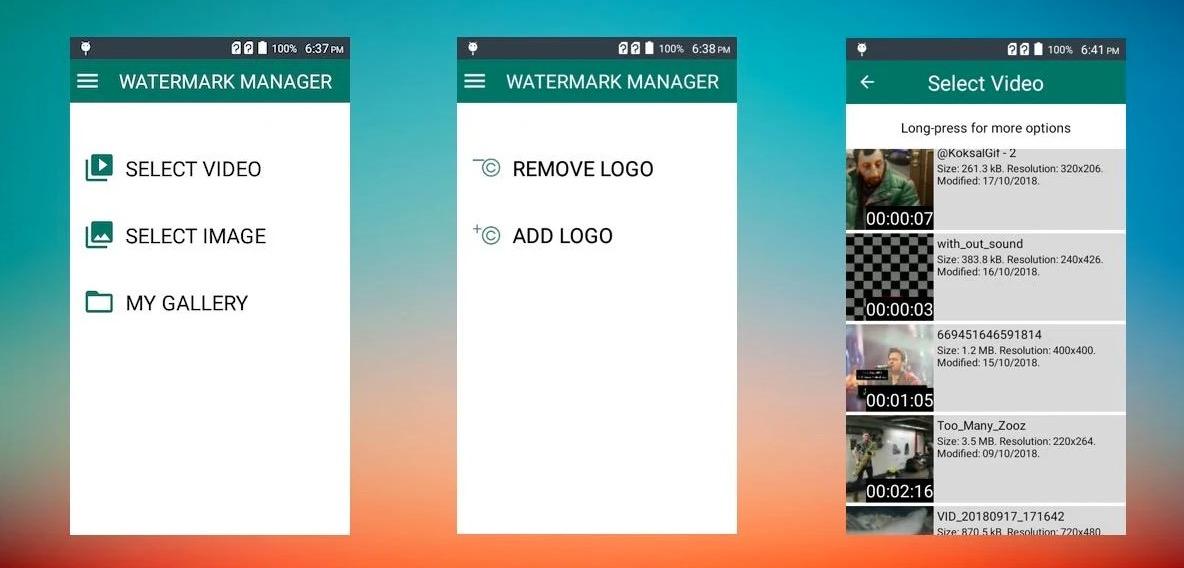 Sometimes there are situations when you need to process some kind of picture to fit your needs, but often there are various obstacles that can be circumvented with simple Unwanted Object Remover application for Android.
Unwanted Object Remover is a smart tool for Android with which you can erase any object on a picture.
The process of removing will not take a lot of time. Choose either Brush or Lasso, select the content to be removed, and then tap the Go button.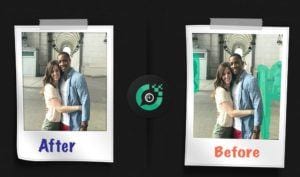 Remove Logo From Video
Remove Logo From Video is a simple service to remove watermarks and logos from videos. Just choose the video from your phone's gallery, choose the area and scale rectangle. Then, click on Create to remove. The program is easy to use, works with most popular video formats.
Remove Logo From Video is a very useful tool that can remove any logo or watermark, regardless of whether it was inserted manually or automatically.
Background Eraser
Background Eraser is an application for removing watermarks, a background of an image and beautifying the pic in the whole. So you can edit photos with high accuracy.
To use the application is not at all difficult. Just select the picture you want to edit and use all available tools to work. It will take a little time. When you finish editing the image, it will be saved by default in PNG format without background. You can also save it in JPG format on a white background if you want to save some space in the device memory. The resulting images can be shared in WeChat, Instagram, Facebook.
Background Eraser – quite useful photo-editing application, which allows you to easily remove background and watermarks.
Must Read: